Nieuws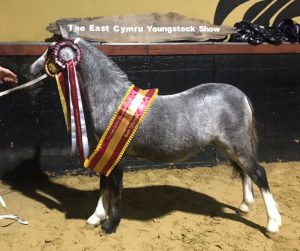 It was the second Edition for The East Cymru Younstock Show in Hengelo. For us the first time.
Beemsterhoeve Chanel became first in her class, judged by Mr.M.Cobley.
In the evening we made our comeback in style. Chanel became Reserve Foal Champion section A but she was really close to the Champion.
I was a little bit embaressed when I won the price Best Dressed of the Show, which was choisen by the judges (Mrs S.Mansfield & Mr. M.Cobley)
Really loved the show and hope there will be a third Edition